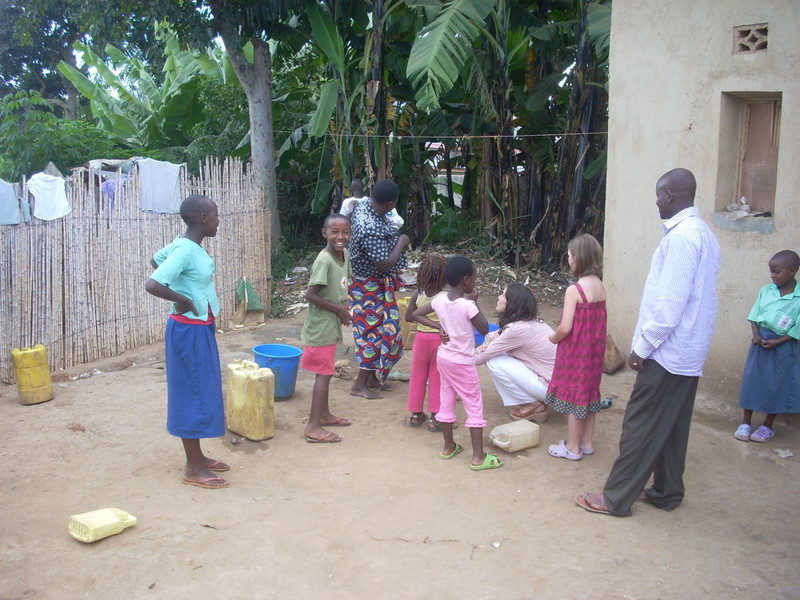 Eric is a native of Rwanda, who grew up in a time when a group of Rwandan citizens was considered a second class and their children could not attend high school because of who they were. With discrimination eradicated in Rwanda, Eric recognizes other barriers to education like impoverishment. One of the lucky ones in his family and community, Eric was able to break through these challenges, complete his education, and has gone on to make a difference.
Eric now lives with his wife and children in Vermont, co-founding and directing organizations to better Rwanda and its people. One of them, Rwandans Allied for Peace and Progress (RAPP), an NGO based in Kigali, Rwanda engages Rwandans and the rest of the world in fighting the HIV/AIDS epidemic and supporting economic development projects. Children Affected by HIV/AIDS (CHABHA) supports vulnerable children in Rwanda, Burundi and South Africa. He has held various positions for diverse organizations including Institute for Sustainable Communities ( ISC) and Windham Foundation.
Eric holds a bachelor degree in Business and Administration from School of Finance and Banking and a master's degree in Science in Management from SIT Graduate Institute, Vermont.
In 2009, Jaya adopted a son from Rwanda and was awed by the people struggling to rebuild from the genocide while facing enormous economic, and sometimes physical, burdens. Visiting the orphanage each day pulled at Jaya's heartstrings as the children desperately clung to her legs when she began to leave. How could she help just one child? While on Rwandan soil she made the promise to help those less fortunate than her; Raise Rwanda is what grew out of that promise. It was also born from her second child, who was stillborn and ultimately led her to Rwanda.
Jaya raises her two children in Vermont, working, teaching and playing from home. She and her husband grow much of their own food, enjoy the outdoors and hope to return to Rwanda with their growing son in the near future.
Holding a Bachelor of Arts from University of Colorado, Boulder in Environmental Science, Jaya gave up a future in natural resource policy and water law to move east and commit herself to family. She is constantly learning from her work with multiple non-profits, businesses and from life.
Jaya believes all beings have a right to opportunity and hope for the future. The gift of education begins that hope, but no more so than compassionate care from others.